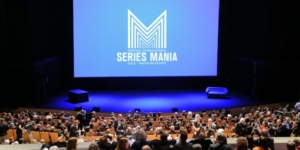 Created in Paris in 2010 by Laurence Herszberg, SERIES MANIA International Festival brings to the large screen the best series in the world, thus offering its audience – some 55,700 spectators in 2018 – and more than 2,000 French and foreign professionals a unique opportunity, throughout the 9-day dynamic event, to meet in Lille the most renowned creators, screenwriters, directors and talents of yesterday, today and tomorrow's serial universe.
A unique event, entirely dedicated to series, to those who make them and those who watch them. Held in the heart of Europe, a festive – and free! – event whose quality and diversity of programming is unanimously recognized by both the public and the industry coming from all over the world.
On march 25th at 2 PM we will attend the panel « How the Blockchain will change the audiovisual industry » to give iKast's vision on how blockchain can impact the Series production and distribution. 
More information here: https://seriesmania.com/en/home/series-mania-festival 
Come meet us on March 25th in Lille !
To book a meeting please contact us on info@ikast.io